Sepp Blatter has insisted that Fifa is not in crisis, despite the "great damage" done to its image caused by ongoing corruption allegations.


"Football is not in a crisis, only some difficulties," said the Fifa president.


Blatter brushed off suggestions, from the British government among others, that Wednesday's presidential election - for which he is the only candidate - should be suspended.


"If governments try to intervene then something is wrong," he said.


"I think Fifa is strong enough that we can deal with our problems inside Fifa."


Blatter, talking during an extraordinary performance at a news conference in Zurich, gave a defiant display despite the storm surrounding the organisation.


He cited Saturday's Champions League final between Barcelona and Manchester United as an example of the sport's rude health and insisted there would be no re-run of the controversial vote for the 2022 World Cup.


"If you see the final match of the Champions League you must applaud," he said.


"We are not in a crisis. We are only in some difficulties and these will be solved inside our family."




Analysis from the BBC sports editor


"This was an absolutely extraordinary appearance by Sepp Blatter. Delusional, one colleague said to me afterwards.
"The phrase that will stick in the mind is: 'Crisis? What crisis?' - reminiscent of that famous newspaper headline during the Winter of Discontent.
"But Blatter is not playing to our audience, he's playing to the members of Fifa who he hopes will re-elect him.
"He wouldn't deal with Mohamed Bin Hammam's suspension, wouldn't talk about Jack Warner and his claims and wouldn't talk about reopening the World Cup 2022 vote.
"After this conference there are so many questions. This is not going away for Blatter."
- via ontd_fb
Okay, this is seriously beyond ridiculous now. It actually hurts. Puta madre, what is this fuckery? Seriously?! Sepp Blatter needs to get the fuck out of Fifa now. Everything is just so fucking corrupt at the moment its insane. THIS NEEDS TO BE SORTED NOW.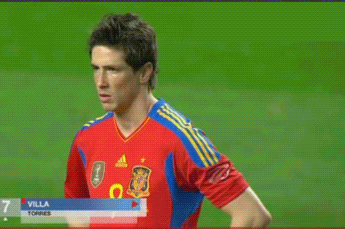 Per usual, Nando sums it up pretty well