That happened to me? Eh. Um. Okay. Idk if I'm actually doing this right. Oh well.
♥ I went to Anfield for the first time on the 6th of December. I didn't get to see Fernando Torres play (his wife decided to give birth during the 72nd minute. sigh, it just had to be that day... lol jk obvs.), but it was a fun match in which we won 3-nil over Aston Villa. Ida and I got really excited 'bout seeing John Carew. And as he was substituted on, we screamed out. lol. Got a few strange looks from the LFC supporters around us... And I think Pia was a bit embarrassed to be seen with us. Might also have something to do with he fact that Ida and i also decided to have a "dance off" during half-time. ~DIRTY BIT~ Yeah...
Me being frozen at Anfield before the match. We were sitting waay up in the right corner of the Main Stand, yet, we had a rather good view of everything.
♥ Going to Thailand with Christina during out Easter break! It was fun times, and oh so nice to spend two weeks in warm weather!
Christina and I at some random temple outside of Bangkok.
♥ I finished my first year at uni in England, which was great! I still find it slightly odd to think about, you know? That I'm actually living in a different country, speaking a different language everyday. That I don't have to think twice about it. It's just weird. Idk how to put it.
Picture from the first week in England with my flat. Dios, I miss those times!
♥ Embarrassing myself into the next century. Oh, the fun times of being a fresher. The fun times of two Norwegians after too many stiffns. Lol, can't believe that was a year ago. I don't even... smh...lol.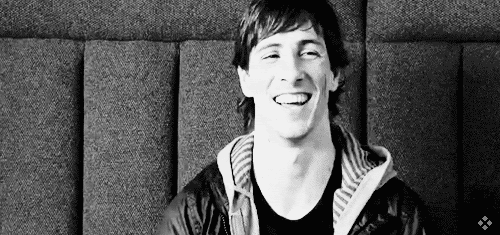 Yeah, that is pretty much my reaction now whenever I think about that eh... oh so eh... fun... night. And the weeks after. Lesson learned? Not really.
♥ Getting into football. I bet most people find it really annoying, but hey! It's given me inspiration as to what I want to do with my life, or rather what I'd like to work with, as or whatever. Besides, it's also given me a lot of mancandy to drool over during times of stress. And given me someone to look up to.
Mhm.