ÅhHeisús altså.
Jeg er så påetterkant med disse essayene mine. Så nå forbereder jeg meg til en lang dag og natt med hard skriving. Jeg burde egentlig ha brukt hele gårdagen på å skrive, men hadde jo billetter til Liverpool kamp, og slikt kan man jo ikke gå glipp av! Pia og jeg måtte kaste oss på bussen som gikk kl 08:00 for å komme oss til Preston for å ta toget videre til Liverpool derfra. Og seriøst dere, herregud. Vi kom til Preston bus station, liksom, ikke sant? Også aner vi ikke hvordan vi kommer oss til togstasjoen, for selvom jeg har vært i Preston en god del ganger for å bytte tog eller bare for å shoppe, så har jeg aldri måtte gå til eller fra togstasjonen til noe sted. Jeg måtte spørre en gammel dame, og viste oss hvilken buss vi kunne ta etter 5 timer meg tenke ting. Pia og jeg hadde inner panic. Kl var liksom 09:05 og toget vårt gikk 09:15. Selvfølgelig så var bussjårøren driiitsein og en sur bitch (med en haug av tattooveringer og piercings) og brukte ti år på å starte bussen. Vi mista toget med bokstaveligtalk ett sekund.
Som kanskje de fleste veit, så er ikke Preston verdens mest spennede togstasjon. Men er togstasjoer noen gang det? Og dere vet jo hvordan jeg er nå er først blir stressa. Jeg blir litt eh... on edge, kan man jo si. Heh. (eller hva, Anneilen? *hostkøbenhavn turhost*) Og jeg må innrømme at jeg sto vel kanskje litt for lenge å så på de små vinflaskene som sto i kjørledisken da Pia kjøpte frokost på WHSmith. Jeg endet opp med å kjøpe meg en baguett i stedenfor. For jeg var sulten (ingen tid til frokost) og hadde lyst på egg (kjøpte en eggebaguett). Selvfølgelig så hadde jeg klart å overse den pittelille skrifta som sa at det var en beguett med egg og tomat samt mayo. Ugh, hva er det med disse britene og den majonesen dems? Ew.
Jeg ønsker jeg hadde gått for flaska med vin istedenfor.
Det neste toget til Liverpool Lime Street was due to arrive at 10:15, noe som ga oss knappe 30 min til å komme oss til Anfield. ÅhHeisús, jeg hadde et mindre angst attack når jeg satt på toget. Men jeg fant frem Simmel (jeg blir overanskende bare mer og mer glad i han jo mer jeg leser hans essays) og begynte å skrive i blokka jeg tok med. Da vi kom til Lime Street var det bare å løpe bort til taxi køen hvor Pia ble kjørt på av den dumme taxi mannen og vi ble kjefta ned for å bruke mer enn ett sekund på å komme oss inn i taxien. Smh. Taxi mannen sa at han måtte slippe oss av litt før for politiet hadde stengt av veien borte med stadiumen, og vi sa det var greit. For seriøst, det å gå mot Anfield, og se alle menneskene gjøre det samme, alle med skjerf rundt halsen og sporting a red shirt... There is nothing like it. Vi kom akkurat i tide til spillinga av "You'll Never Walk Alone" and I swear, if anything, that never fails to fill my heart with pride and it's simply impossible to explain. Det er bare noe man må oppleve. Det gir meg gåsehud hver eneste gang. There is no place like Anfield. Sure, det er ikke den største banen i verden, langt fra, Anfield er utrolig liten, jeg finner at jeg fremdeles blir overasket når jeg drar dit, men stemningen og magien er så stor og overveldene, at alt annet blir ubetydelig.
Og setene vår. Ååååh, dere aner ikke. De var såå bra. Så utrolig bra. Vi satt rett over the place where the players enter and exit the pitch, and fuck, we were close to the pitch! Jeg hørte Pepe Reina snakke. Jeg. Hørte. Han. Snakke. Åh Hellige San Iker, er dere klar over hvor mye jeg elsker English with a Spanish accent? Hvor mye jeg elsker Pepe Reina? Ogogogoooog! Jeg.Fikk.Sett.Martin Škrtel.
På.Nært.Hold.
Jeg skulle ta bilder, men har ikke lader til kameraet mitt, og mobilen min, vel ikke den beste kvaliteten kanskje. Samt at den er like kjap. Men jeg tok bilder. Ikke bra bilder, og ingen bilder av Pepe eller
Škrtel
på nærthold, men det får så være.
Pepe Reina. THIS MAN!!!
Kampen i segselv var sikkelig bra, vi vant kanskje ikke 5 - nil som last time, men jeg skal ikke klage over 3- nil either, for å si det sånn! Kampen var mot Newcastle, og deres supportere var livlige. Mye mer so enn det Kop var denne gangen. Og dere skulle hørt dem nå Andy Carroll kom på for å varme opp!
"He shoots, he misses. He hits, he fucking misses."
(dog jeg later som om jeg ikke egentlig tror de rope: "He shoots, he misses. He hits his fucking misses" for det er bare ikke kult) De er ikke så glad i han etter at han transfered during the Jan/Feb window, I s'pose... Ofc, as a reply, he got a standing ovation everytime he did anything. Hva jeg ikke likte however, var når Newcastle begynte en chant om en spiller, jeg klarte aldri å finne ut hvem, alt jeg fikk med meg var:
"He shagged a lad, he shagged a lad."
Unødvendig. Å noe så jævelig også. Folk kan få love til å chante så mye de vil, så lenge det ikke har ett rasistisk eller homophobic budskap. So I was kinda like:
Pia og jeg er også overbevist om at vi hørte dem synge:
"Steven Gerrard. Steven Gerrard."
Noe som ikke gir mye mening siden Stevie er ute resten av sesongen (sigh, when will I get to see this man play?!) og siden, eh, han spiller på Liverpool. Who knows... Gorgies... Ofc, LFC had their own chants like:
"Du du du dururu du du du dururu Luis Suarez!"
(personal favourite, this is.) and
"Maxi. Maxi Rodriguez runs up the win for me. Druru durutu duru durutu"
(tune: Heartbeat fra dene derre Med Hjarte På Rette Stadan elns). Og
'Fields Of Anfield Road'
could be heard as well, samt
"Dalglish. Dalglish."
Men vet dere hva som var like bra som our win? Når kampen var ferdig og spillerne begynte å ta av seg skjortene. Åh, for the love of San Iker og Jesús Navas. dere aner ikke.Pia og jeg bare droola all over the place. Meireles, Carra, Johnson... it was almost too much. And then they started hugging and grabbing each other. I HAVE NO WORDS. I just wish Pepe and Skittle (yes, that's my nickname for Skrtel, okay?) would do it too. Can you imagine? I might have been charged for assult or something.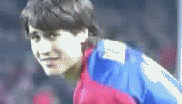 And as we walked back to Lime Street (takes about 30 min or something), Pia and I happily talked about how we're going to Stamford Bridge next season and watch a match and after (and this is the best part ofc) we'll stand outside the player's entrance (oh my mind!! It's to dirty for my own good. Seems I've been slashing it up too much lately) and wait for Nando to come out (if he's still there after the transfer season. It doesn't really matter, we'll go to where ever he is, really) and I will faint and Pia will keep him from leaving so I get to have a picture taken with him and tell him that he is fucking amazing and and he'll blush and those beautiful freckles of his will stand out even more and I'll die on the inside because gosh, is there anything more adorable then a blushing Fernando Torres with a slight smile on his face?
(the answer is no, if you were wondering.)