Igår hadde vi endelig sol
, så jeg og Pia bestemte oss for å feire 17 mai på etterskudd med grilling nede med Andeparken. Omg, you guys. Dere aner ikke hvor gost det var, even though det var sånn billig kjøtt fra Spar. Men det var sikkelig bra deal da. en haug med (rare og grå og uendelig engelske) pølser, karbonader og til og med koteletter. Vi kjøpe også pølse og hamburgerbrød, samt tangy cheese doritos og sjokolade. Going all out at that. og vi var så sultene sant, etter vår 'vi har ikke penger og må leve på ris og suppe' tid. Og de 20 min vi måtte vente for at grillen skulle bli klar virka som en evighet! ÅhJesús, hvor godt det var med mat. Vi endte selvfølgelig opp med å spise for mye. Også var vi vitne til duck-rape. Og ble attacka av en sverm av noe som ligna fryktelig på mygg. Pout. Av en eller annen grunn førte det til at vi hadde en liten dance off mens vi prøvde å fight back against the terror attack of these beasts! På veien tilbake sang og dansa vi til
Heart Vacancy by The Wanted
. Fordi vi er kule.
I hear your heart cry for love,
Then you act like there's no room.
Room for me, or anyone,
"Don't disturb" is all I see.
Close the door, turn the key,
On everything that we could be.
If loneliness would move out,
I'd fill the vacancy.
In your heart, in your heart, in your heart,
In your heart, in your heart, in your heart.
Om ikke det er den dypeste tekten ever, så veit ikke jeg altså. Som dere sikkert skjønner, så har Pia og jeg verdens beste musikksmak ever. BOYBANDS RUL 4EVA!!!!!!11!! Totally.

Tok oss en tur etterpå også, fodi det var ikke noe bedre å gjøre. Og fordi at jeg følte meg for mett. Ikr? hadde helt glemt at det fantes! Men anyway, VI SÅ EN KANIN! Okay da, så er det ikke så special, siden man alltid ser kaniner om kvelden her, men men meeeeen, jeg tok bilde!
ganske dårlig bilde. men that's what you get when it's dark. and you only have your phone with you.
Um, jeg gikk fra Spar med Pia (igjen) for jeg måtte kjøpe meg melk og kaffe. Herregud, hadde ikke drukket kaffe på åååååår. Okay, det er to dager siden, men tooo dager er veldig lenge skal jeg fortelle dere. Og nå som jeg har kaffe med melk, for man kan bare drikke kaffe med melk, så er det så nydelig fantastisk vidundelig herlig godt at det gjør nesten litt vondt. Og jeg drikker den fra min fine vakre og guddommelige kopp. Er den ikke pretty?
og ja, det er min andre Nando kopp dere ser i bakgrunnen. Den rød er min te kopp. For man kan ikke mikse te og kaffe kopper. sånn er det bare. Mesa betyr forresten desk/pult/bord på spansk.
men uansett. Vi gikk fra spar. Også møtte vi en ginger kid. Okay. Gutt/man whatever de er for tiden. Og han bare 19! Og jeg bare BITCHFACE. Han refererte til Man united's win, ofc and took a dig at Liverpool as I was wearing my LFC hoodie. And yes, I have a Liverpool hoodie. it's really pretty actually. Anyway. Jeg bitchface'a han sikkelig. Og han smilte tilbake. Så det var ikke så ille ofc. Men ja. det var den historien.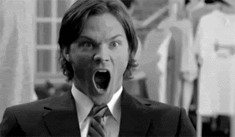 lol I know, cool story.
JEG HAR MER PENGER!
jupp. hurraz. Nå vil jeg party party og spise tapas. I'm so sensable it's just too much sometimes. Anyway, jeg åpna min fine superhero hucha (piggy bank), og telte alt som var der inni. det tok sin tid siden jeg hadde en del pence der kan man jo si. Men at the end of the day it turns out that I now haz 2150kr ekstra! Yay! Happy happy times. This is why I could afford the coffee. And the milk. And omg, some vegge!
Ellers så leste jeg artikkel som Zana posta på Twitter. Den er om at de fengsler barn på livstid i Michigan. It's worth a read, og
her er linken
. Den er ikke lang heller, så det tar ikke lang tid. Important issue people! Jeg skjønner ikke, hvordan kan de gi barn livstid? Hva...? Jeg bare er litt speechless.
KATY PERRY Y RUSSELL BRAND ARE STEALING OUR BABY BABY BABY OOOOH!
Pia and I decided that we were going to adopt Justin Beiber, and now, now these two have swooped in before us! I do not approve of this. They may have won the first round, but Pia and I will be back, and we'll come back even stronger. And they'll be like what? And we'll be like: MAGIC.
JEG ER SIKKELIG HEKTA PÅ 'DREAM A LITTLE DREAM OF ME'. jeg vil ikke fortelle dere hvorfor, fordi da vil dere bare synes jeg er super sært. Men jeg vil også danse til den ved Mississippi. Bucause fdgkfjeldwøær. Bare. Omg. WHERE IS THE MAN OF MY DREAMS WHEN I NEED HIM, hmm? He need to take me there and get a band of street musicans to play that song, okay? men men, jeg vet ikke hvilken versjon jeg liker best. den av
The Mamas and The Papas
eller den med
Ella Fitzgerald & Louis Armstrong
. De er begge så forskjellige. Men den siste er kanskje mer New Orleans, right? Ååååååhhh! I'm turning into a romantic saaapp!
Stars shining bright above you, night breezes seem to whisper, "I love you".
Birds singing in the sycamore tree, "Dream a little dream of me".
Say "nighty-night" and kiss me. Just hold me tight and tell me you'll miss me.
While I'm alone and blue as can be, dream a little dream of me.