Yesterday was a nice day.
Jeg rydda vekk alle klærne mine som lå midt på gulvet og bare var i veien. Jeg han opp Nando skjorta og España skjorta mi og støvsugde. Har bare igjen å rydde pulten så er alt organisert her på rommet. Etter det hang jeg litt sammen med Jess før jeg hadde en velfortjent dusj. Æsj, altså. Jeg hadde ikke hatt tid til å dusje før da, som betyr at jeg fremdeles hadde den fine dusjen av spytt fra LFC v Newcastle kampen på søndagen. Ugh. Nasty. Hva man ikke ofrer for essays, ehy? Jeg måtte føne håret mitt, får jeg skulle møte Alanya en halvtime senere, og ja. Fører + mitt hår =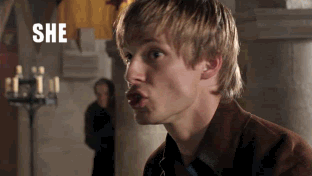 Jupp, maximisted volum and everything. Ah, fun times. I alle fall, vi dro til byen og bare så litt rundt. Alanya skulle kjøpe after shave til Chris så vi gikk til Booths for å lukte oss frem. Jeg mener hun endte med en Hugo Boss en, som var den beste av dem. Overaskende mange lukte blomstrete. O_o Er det bare jeg som synes det er litt rart ellers? After that we bestemete oss for å spise, for kl var 14 og jeg hadde ikke spist frokost. Heh. Vi gikk til 'Spoons etter en sviptur innom JJB Sports (they have no Real Madrid shirts. Not impressed.) og bestilte oss mat. Seriøst, den veggie burgeren de har der er sikkelig god, og £4.10 for en burger og drikke er vel ikke noe man skal klage over?
And then the pitchers came!
Vi fant ut vi skulle kjøpe oss pitchers, fordi, det var en tirsdags ettermiddag, og hva bedre ha man å gjøre? Nothing but drink, obviously. Vi kjøpte oss Woo Woo and Sex on the Beach med ekstra vodka, selvsagt. Nam nam. Vi ble vel mer eller mindre tipsy, noe som er så utrolig lol worhty om du spørr meg. Men de var gode og vi hadde det gøy. Vi fant ut at vi ville synge 'You'll Never Walk Alone' på karaoke, ente opp med å synge den på bussen hjem istedenfor, og at vi burde gå ut in football kits one day. It would totally be proper boss ofc. And it's also an excuse for me to buy the Real Madrid shirt that I've been drooling over for a billion years now. ME GUSTA.
Senere den kvelden var det tid for El Clasicó, men tror du at noen av de streams tingene ville virke? Ofc, for that would be silly. And why would itv want to send the match? El Clasicó is for losers. Så ja, det gikk ikke så bra. Vi ente opp med en kamp jeg har på pcen. Jajaja, jeg veit, massive nerd som har gamle football kamper på pcen min. Men det er fra Euros 2008, so I really don't curr. Og det var gøy! Det tok litt tid, men jeg tror jeg har mer eller mindre konvertert Alanya over til Fernando 'El Niño' Torres. And to football. These skills are for life, ya'll! Anyway, it was nice to have someone else to drool over Nando with me. And after som time, she could actually tell the difference between Nando and Sese. It's not really hard though, de ligner jo ikke i det hele tatt.
SERNANDO. Bitches love Sernando. Okay, så det er egentlig en hver undskylding for å adde bilder av SerNando i bloggen min. But really, can you blame me? Å kan noen si fav picture eller? De ser så søøøte uuut!!